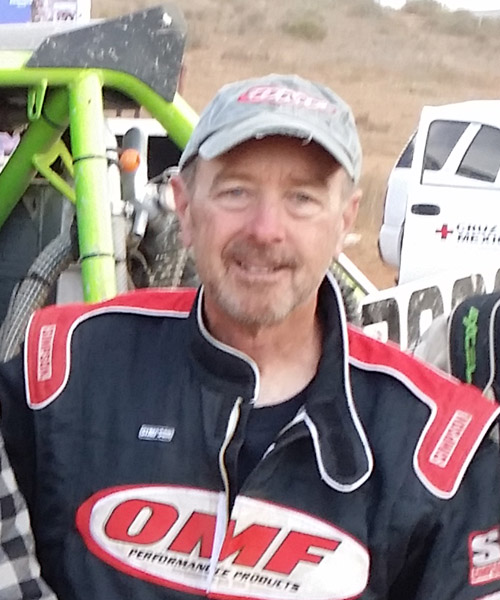 Tim Orchard
President & CEO
Tim Orchard founded OMF back in 1982 and is currently the President and CEO of OMF. He is here at the shop on a daily basis and can be found helping out on phones, pushing a broom, cranking handles on some of our manual machines, or doing what he is known for, welding. Tim is a proficient TIG welder and set the standard for weld quality that we live by today.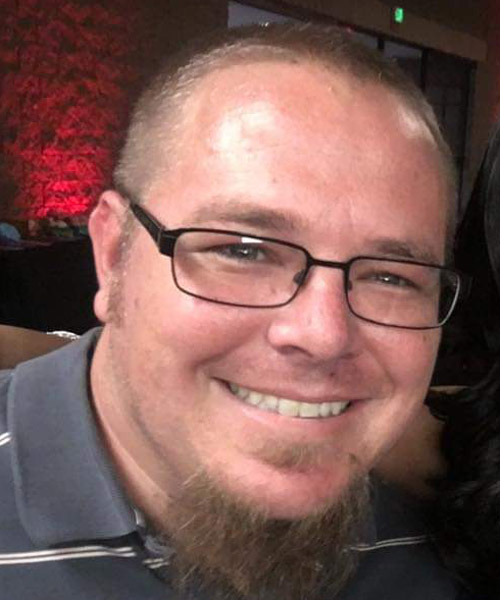 Bones
Vice President
Bones is the VP here at OMF and has been with us since 2002. Bones originally came to OMF to purchase wheels for his race quad, and once employed by OMF he cut his teeth on assembly, sales, and even a little bit of machining and fabrication. Nowadays you'll most likely see Bones with a phone to his ear and a pen in his hand writing up customers orders.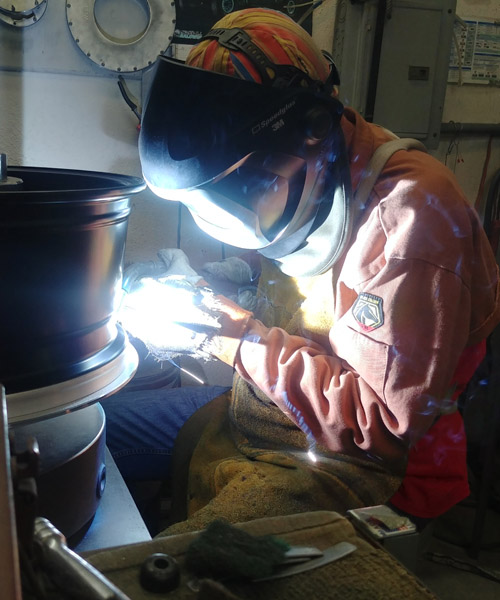 Ray
Weldor
Ray started at OMF back in 2016 as our lead weldor. He has a background in machining and fabrication, so in addition to his duties as lead weldor, he can also be found developing and upgrading our tooling, as well as handline some of our custom projects.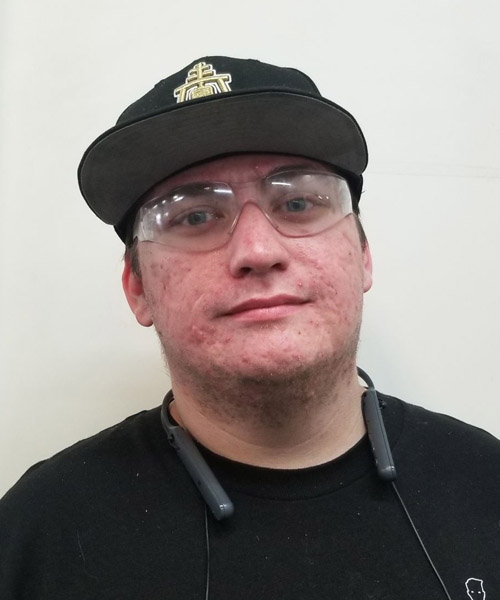 Joe
CNC Operator
Joe has worked in our CNC department as an operator since early 2019. In addition to punching buttons on the CNC machine, Joe can also be found keeping up on quality control in his department, as well as learning some CNC setup as well.
Daven
Powder Coater
Daven handles all of the powder coating duties here at OMF, laying down some glassy smooth powder and killer candy colors like no other.